Jason Aldean Holds His Pregnant Wife's Hair During Morning Sickness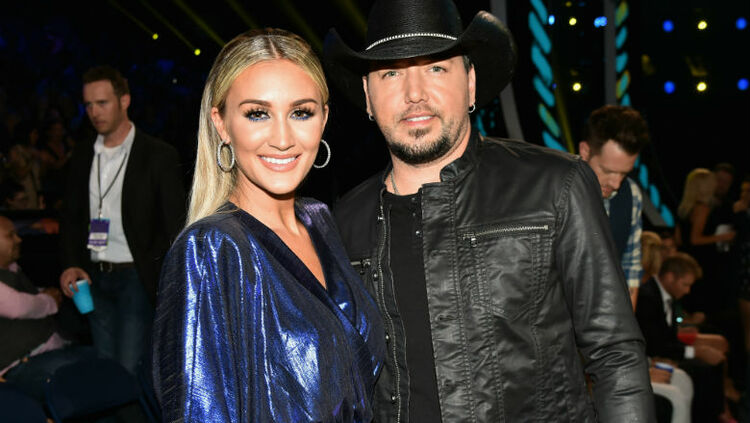 Jason Aldean is trying to do what he can to help his wife, Brittany, with her pregnancy for their second baby, as per a new interview with the country staple.
During Aldean's weekend appearance at WE Fest 2018, the 41-year-old star admitted that he's been holding back her blonde locks during morning sickness, which have been more intense compared to her first pregnancy with their child, Memphis. "When she's feeling good, she goes and does her thing," he continued of his wife of three years. "She doesn't sit back and let you wait on her hand and foot, so I haven't had to do much of that so far." Elsewhere in the interview, Aldean admitted that he's a rather laid-back individual, so there's not much the pregnancy can do to get him riled up. "I would never say patience is my strong suit," he explained. "The one thing I got going for me is I'm pretty laid-back. So it takes a lot to get me rattled."
Jason and Brittany's addition to the family follows the December 2017 birth of Memphis. While they used IVF once again, the couple hasn't shared any details about the expected due date nor the gender of the child. "We just want one — I hope there's just one in there," he said with a smile.
2018 WE Fest, which took place at the Soo Pass Ranch in Detroit Lakes, MN, also featured performances from Carrie Underwood, Florida Georgia Line, Vince Gill, Dan + Shay and many more!