Dan + Shay Release Isolated Vocal Tracks From Their Self-Titled Album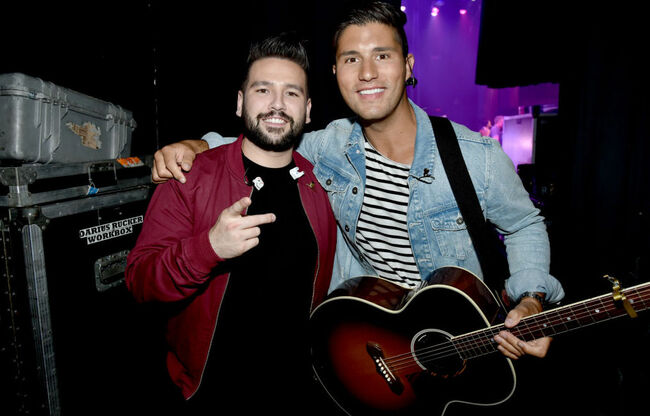 Dan + Shay are still reeling from celebrating the release of their self-titled album, but that didn't stop them from gifting their fans with some more special music. On Thursday (August 9) the country duo released Dan + Shay (The Vocals), a special version of the album that showcases the two-piece's isolated vocals.
"While we were making the self-titled record, I stumbled upon the 30th Anniversary Collection of one of my favorite records of all time, Pet Sounds by @TheBeachBoys," Dan Smyers explained via Twitter. "Disc 3 is all soloed vocal tracks. I spent months listening to and studying the BRILLIANT harmony structure..."
"And finding inspiration that I applied to our vocal production. The fact that their a cappella tracks are available for listening made me want to release ours to the fans who like to dig deeper," he continued in the second of three tweets.
"Hopefully, if you like the fully produced studio versions of our songs, you'll enjoy the raw and exposed vocal tracks. And I hope, that maybe someday, they might inspire a young singer or producer, like myself, to create something special," he concluded.
The isolated vocals really demonstrate the incredible harmonizing ability Smyer and Shay Mooney possess. Listen to the vocal recording of their hit single "Tequila" below, and find the full album here.