INTERVIEW: Lindsay Ell on New Single 'Waiting On You' & Talks EP Details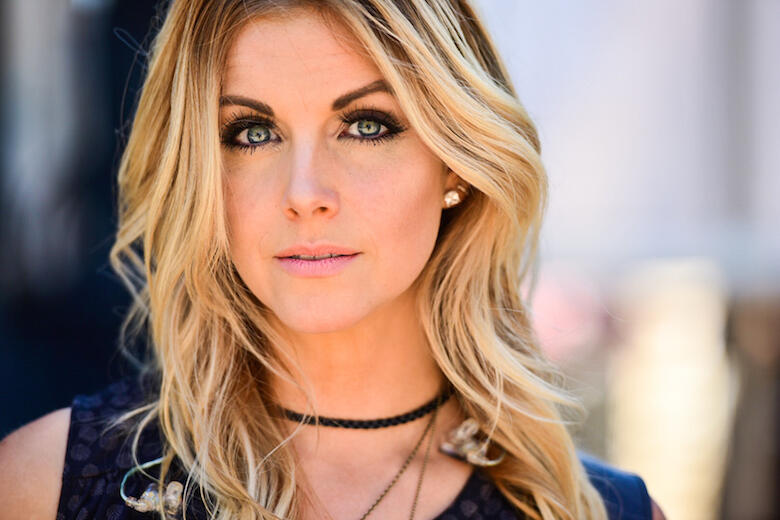 Earlier this year in March, Lindsay Ell released her debut EP Worth The Wait via Stoney Creek Records. The six-track set was produced by Sugarland's Kristian Bush -- which Lindsay tells iHeartRadio was a "life-changing experience" -- and is led by her new single "Waiting On You."
Lindsay tells us that writing this EP was like a therapy session for her, and that the songs tell the story of a relationship. "It talks about wanting love, finding love, falling in love, of letting go of love when it's not right. And then of having hope that you're going to find the right thing again."
After being involved in music and performing at shows from the young age of ten years told, and then moving to Nashville eight years ago, Lindsay has been influenced by the tremendous talent that has surrounded her as a songwriter and musician. But she says Worth The Wait best represents who she is as an artist. "Sometimes you can get influenced by all these talented people and not really know, 'Okay, what is my voice? And what do I want to say?,'" she explains. "So, finally getting to go into the studio and record music that I feel is me is incredible."
Lindsay's new single from the EP is called "Waiting on You," and it was the song that started the whole process of recording the set, after her first meeting with Kristian Bush. The 28-year-old explains:
"'Waiting on you' is such a special song because it's really the song that started this whole process. I remember my first meeting with Kristian Bush. He listened to 'Waiting on You,' and was like 'we can do something here.' I feel like it has influences of every part of who I am in the song, and it just really tells the story of, of who I am."
Working with Kristian Bush on Worth The Wait has been an incredible experience for Lindsay. She tells us that not only was it a "life-changing experience," but she also calls him a "mad scientist in the studio." She explains that the things he had her do before she even recorded her own EP helped her in finding her sound and voice. And one of those things was recording John Mayer's 2006 album, Continuum, from start to finish -- which is Lindsay's favorite record of all time. A cover of "Stop This Train" is featured on Worth The Wait, after all.
"He had me record my favorite record of all time. He asked me, 'Lindsay, what's your desert island record, and I was like 'well, it's Continuum by John Mayer.' And he said 'Okay, great, I want you to record the whole thing ... from front to back.' And I just looked at him blankly. And he said, 'The only rules are, you need to play all the instruments, you need to do it in your office, and you have two weeks. Go.' So, for the next two weeks, I cleared my schedule and from 8 a.m. until 3 a.m. every day, I recorded Continuum, my favorite record. And I thought I knew these songs because I listened to them so many times, but it's crazy when you actually need to recreate something, and put your own voice on it, how much you really learn it. So by the end of the two weeks, I handed Kristian this CD over, which we called 'The Continuum Project,' and I was speechless. I learned so much about my guitar playing, about John Mayer's guitar playing, most importantly how I love to hear a band recorded in the studio. And he just smiled and looked at me and said, 'well, now it's time to record your record.'"